Winter activities
In the village of Čierny Balog there are several unique pieces, but one of them is certainly the narrow-gauge forest railway Čiernohronská railway. Drive in the train, even through the football field. Another unique railway is the steam rack railway Tisovec-Zbojska-Pohronská Polhora. Adrenaline can be recharged in the Košútka park on ZipWire – 451m long. In Košútka you can also find a rope park for small and large. If you like climbing trees, you can try another rope park in Tále.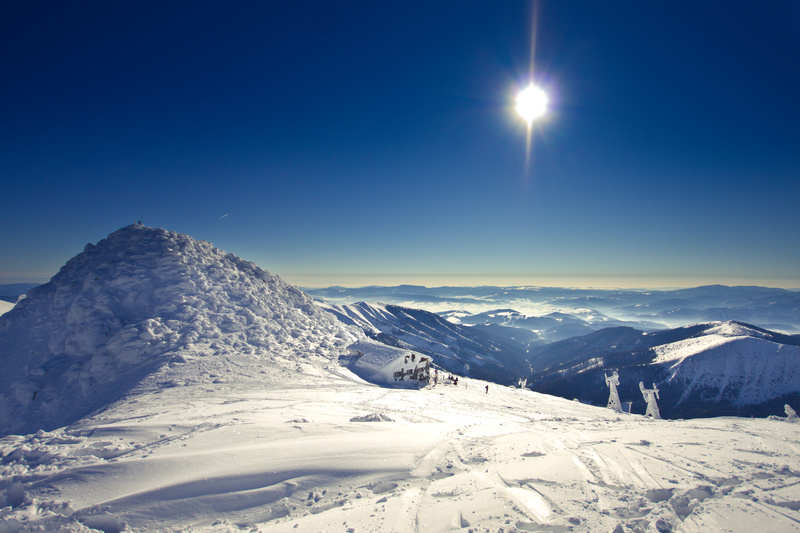 Cross-country skiing lovers can enjoy the surrounding hills a few meters from the cottages. The groomed routes are only a few kilometers away. One of them is Mýto pod Ďumbierom- Pohanské. The total length of cross-country trails is 17 km. Tracks are in operation when there is sufficient natural snow. Another groomed circuit is the 4 km long Gray Bear in Tále. Cross-country skiers can also try night skiing thanks to the artificially light in 1 km circuit. The cross-country skiing championship circuit can be found in nearby Osrblie.
For those who like hiking also during the winter, the most interesting area is the Low Tatras. Dereše, Ďumbier, Kráľova Hoľa. You can find a map of alpine routes in the photo gallery.
If you want to try something brand new, we recommend renting the e-fatbike with steel spikes. The rental is located in the village Šumiac under Kráľová hoľa. Thanks to them, you can get up to Kráľová Hoľa by bike also during the winter months.
You can warm up in the sauna and relax your muscles in one of the wellness hotels Partizán, Bystrá or Stupka.